Master in
Strategic and Technological
Management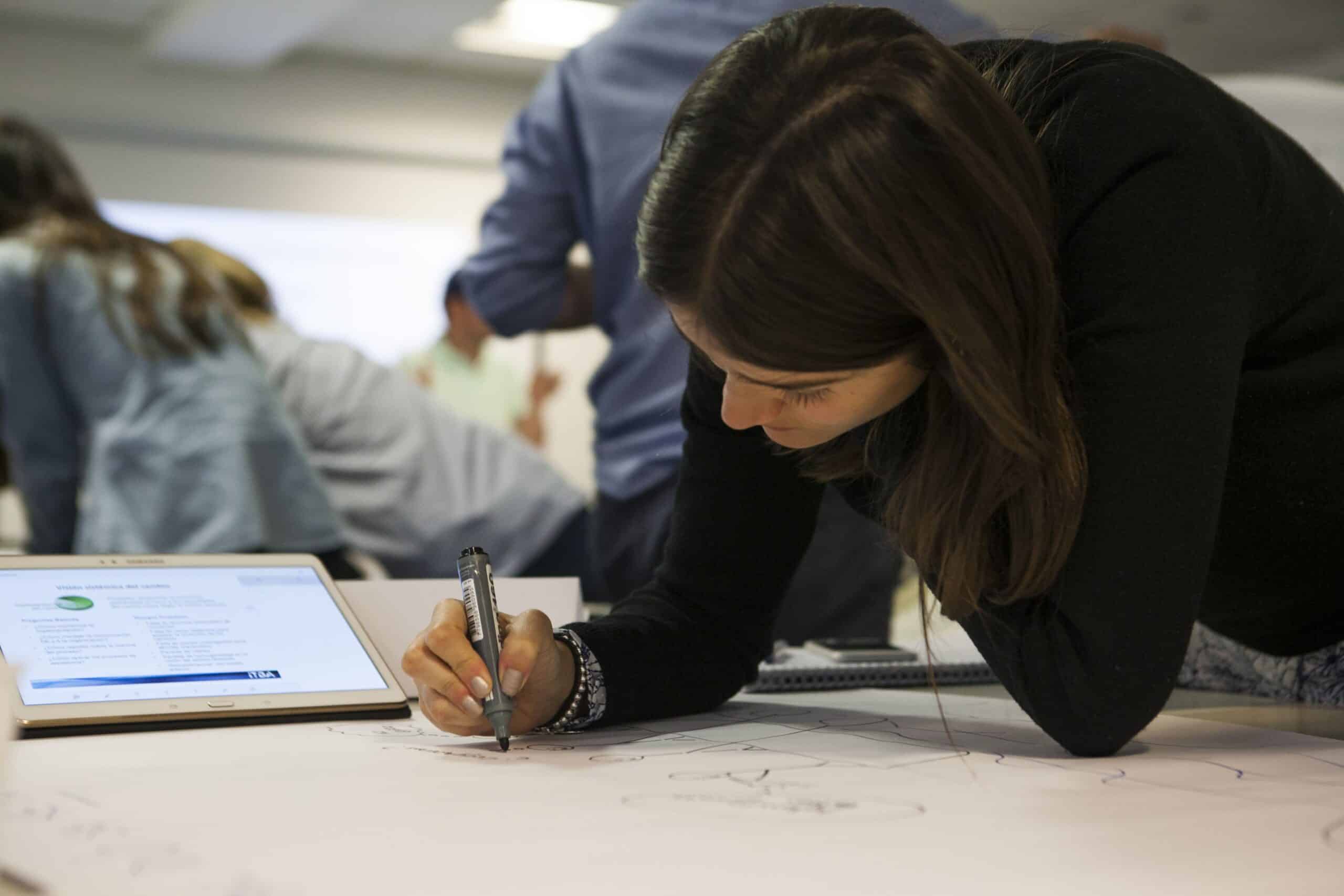 Why choose the Master in Strategic and Technological Management?
Technology development that determines economics and productivity growth has implications for human labor. Therefore, technology becomes a strategic asset for business management.
The Master in Strategic and Technological Management promotes skills and knowledge to transform technological innovation into business innovation. 
Professionals will learn to apply technology to create value and sustainable competitive advantages, developing decision-making skills and a systemic vision of the business.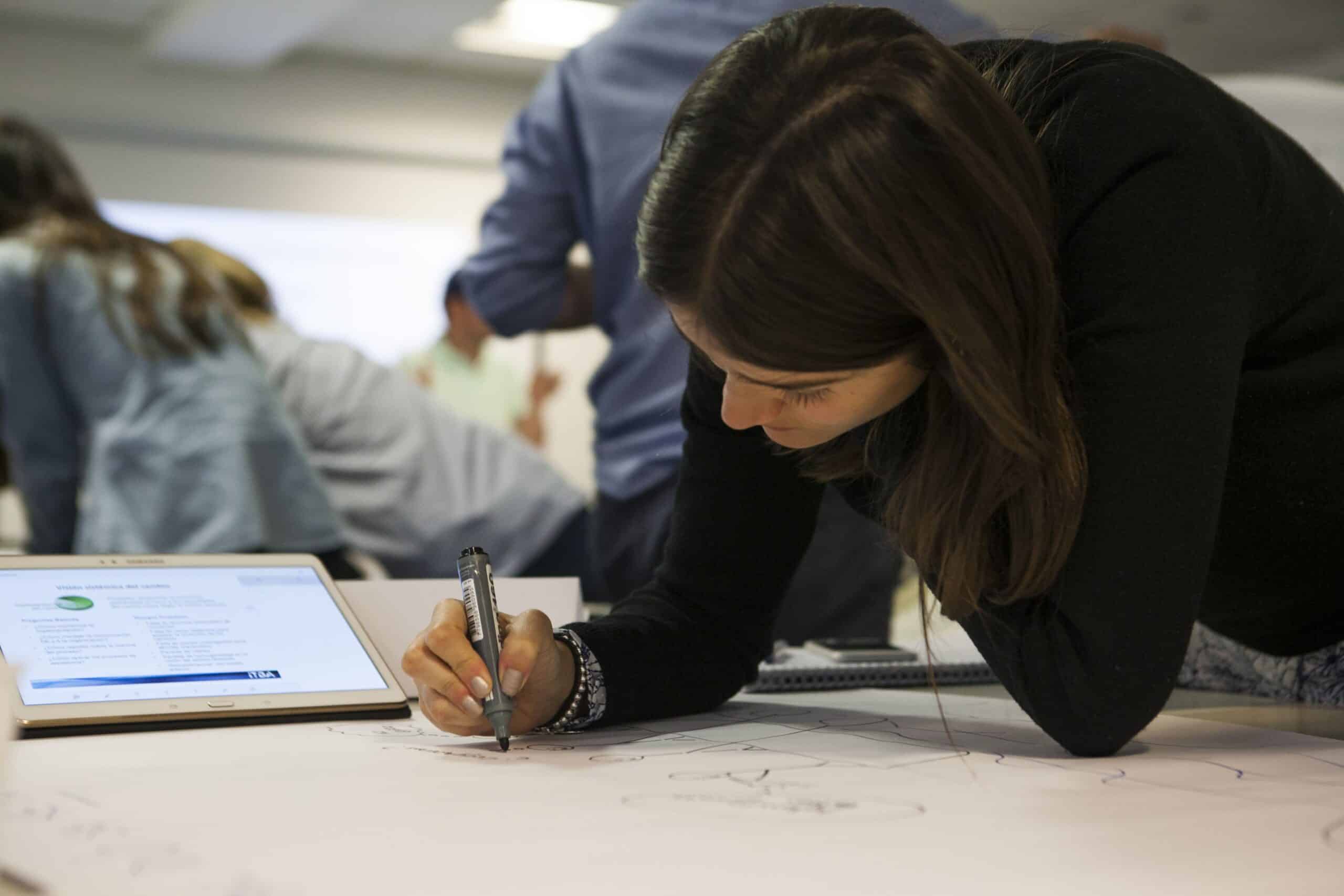 This Master is intended for:
Professionals from different backgrounds aspiring to take leadership roles in established or new industries, private or public.

Experts in technology leading organizations and work teams wishing to improve products and services technologically.

Entrepreneurs or business people who foster technological innovation in business to solve problems or face current challenges.
Modality: In-person or Virtual.
Duration: 2 years
Class attendance schedule: Monday and Tuesday from 18:30 to 22:00
Days and hours of virtual course: Thursday and Friday from 18:30 to 22:00.
Degree granted:  Master in Strategic and Technological Management
Accredited in session CONEAU N° 343 on November 15, 2011.
Ministerial Resolution Nº 2340/13
Fundamentals for business administration
Microeconomics and Macroeconomics

Accounting and Costs

Management Quantitative Techniques

Management Control and Finances

Strategic Marketing

Commercial Planning

Supply Chain and Operations

Sustainable Development

Global Markets
Systemic thinking for strategic planning

Organizations' management and administration

Competitive strategies in Argentina

Strategic management

Organizational culture and Leadership

Seminar for Conferences about strategies 

Seminar on Negotiation skills
Innovation and Production Economics

Innovation Trends

Innovation Policies in Argentina

Technological Innovation Management

Assessment of Technological projects 

Management of Technological projects

Development of Technology Ventures 

Trademarks, Patents, and Intellectual Property

Seminar on Renewable Energies
Seminar on Health Technology

Seminar on the Agribusiness

Seminar on ICTs

Seminar on the Environment

Integrated Seminar: Transfer week

Seminar on Emotional Intelligence

Seminar on Technology

Seminar on Analytics

Fieldwork

Research Methodology

Tutoring and Research Activities

Thesis research methodology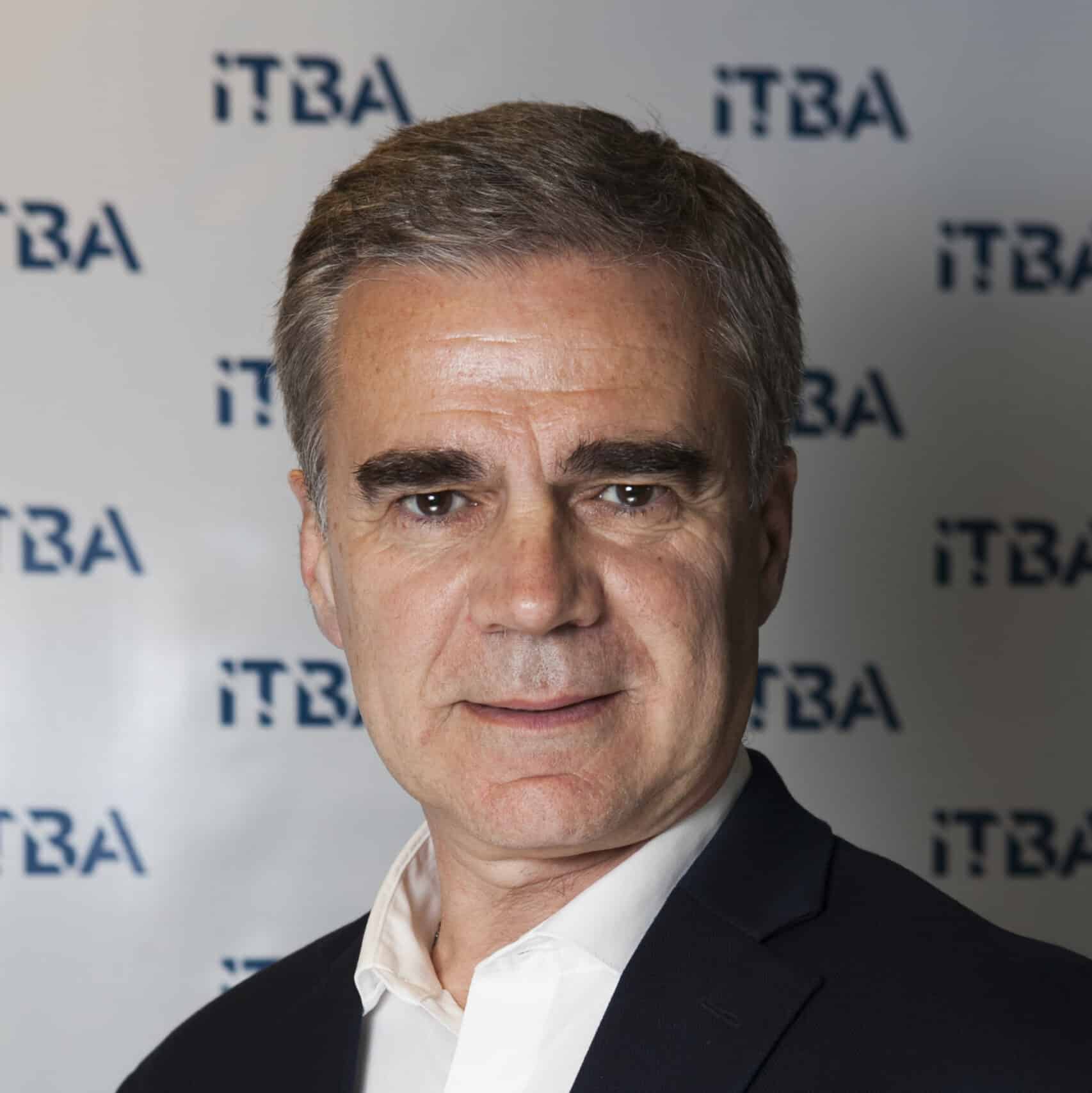 Fabricio Ballarini
Investigador del CONICET, Lic. en Ciencias Biológicas (UBA).Director del departamento de Ciencias de la Vida del ITBA.
Bernardo Bárcena
Lic. en Administración de Empresas por la UBA. Master en Administración de Empresas por la UCA. Doctorando en Administración de Empresas por la UCA.
Marisa Bircher
Postgrado Marketing Internacional y Comercio Exterior (Universidad de Belgrano). Lic. Comercio Internacional (Univ. Marina Mercante y Fundación Banco Bank Boston)
Gabriela Bortz
Doctora en Ciencias Sociales (UBA). Magíster en Ciencia, Tecnología y Sociedad (Universidad Nacional de Quilmes). Licenciada en Ciencia Política (UBA).
Alejandro Carabba
Master of Business Administration (MBA), London Business School. Ingeniero Industrial ITBA.
Pablo Coccolo
MBA, IDEA. Postgrado en Marketing Estratégico, University of San Diego. Ingeniero en Electrónica, UTN.
Gabriela Bordoy
Lic. en Administración (Universidad de Belgrano). MBA (Universidad Anáhuac). 20 años de experiencia de gestión y académica. Directora del Departamento de Economía, Sociedad y Negocios en el ITBA.
Jorge Fantin
MSc.in Management, London Business School, Master en Finanzas, Universidad Torcuato Di Tella.
Juan Pablo Rodriguez Feito
Contador Público (UBA). Posgrado en Gestión Logística de transporte y distribución (Universidad Austral). MBA – Magister en administración de empresas (UCEMA). CFO – Socio Gerente en MCR Logística.
Martín Fraguio
Ing. en Producción, Magister en Administración de Empresas, (UCA). Director Ejecutivo Consultor en Bioenergía y Cambio Climático.
Rifat Lelic
Doctor en Administración (UCA). MBA (State University de San Francisco). Ingeniero Industrial (UBA).
Valeria Venegas
Docente de transformación cultural, liderazgo, colaboración y gestión de la innovación. Socia de Cocolab.
Nicolas Luzuriaga
Ingeniero Industrial (ITBA). MBA (IAE). Magíster en Gobierno y Cultura de las Organizaciones en Universidad de Navarra. Trabajó en empresas como Bank Boston N.A. e IBM. Autor de diversos libros de management.
Juan Martín Maglione
Máster en Dirección Estratégica y Tecnológica (EOI, España, e ITBA). Regional Product Transformation Manager en Banco Santander (Madrid, España). Head of Artificial Intelligence and Technology en SAI (Holanda).
Federico Marque
Inversor en Biotecnología (Grid Exponential). Ingeniero Industrial (ITBA). Graduate Studies Program (Singularity University).
Inés de Mendonça
Doctora en Letras (UBA). Licenciada en Letras con orientación en Literatura Argentina y Latinoamericana, (UBA). Docente UBA.
Valeria Orlando
Licenciada en Economía (UBA). Magister en Finanzas (UCEMA). Docente en ITBA.
Luis Paolini
Licenciado en Administración y Sistemas (ITBA). Magíster en Agronegocios (UCEMA) con estudios de intercambio en European Business School en Londres
Tomas Reboursin
Ingeniero y MBA Internacional con 23 años de carrera en Argentina, Estados Unidos, Europa y América Latina. Trayectoria en Construcción, Transformación y Gestión de Negocios Tecnológicos/Digitales, Fintech, Medios de Pago, Servicios Financieros y Seguros.
Gustavo Rodriguez
Fue director de Supply Chain de suministro del Cono Sur de Latam. Docente de Supply Chain Leadership de ITBA.
Daniel Ryan
PhD en Ciencia Política (Universidad de Texas en Austin). Magíster en Derecho Ambiental (Universidad de Londres). Abogado (Universidad Nacional de Córdoba).
Jorge Sapirstein
Posgrado en Gestión y Negocios. Estudios en Ingeniería y Humanidades. Certificado PMP.
Néstor Bruno
Doctor en Economía (UCEMA). Magister en Economía (UCEMA). Contador Público (Universidad Nacional de La Pampa). Economista Jefe de Asuntos Regulatorios en Telecom Argentina. Investigador categorizado en INSOD.
Alejandro Vaisman
Doctor en Ciencias de la Computación (UBA). Director del Centro de Extracción de Información del ITBA
Raúl Assaff
Ingeniero en Sistemas de Información (UTN). Certificado Project Management Professional del Project Management Institute.
Pablo Fernández
MBA – UCEMA, University of Rochester, NY, USA. Ingeniero Civil – UBA. Posgrado en IT en UCLA, CA, USA. CIO/Gerente de Sistemas en Wal-Mart Argentina, Cencosud, Monsanto, Brightstar. Profesor Visitante en MBA de Beijing Institute of Technology (BIT), China.
Access other postgraduate courses that might interest you
MASTER IN
Management & Analytics
MASTER IN
Sustainable Energy Development
MASTERS AND SPECIALIZATION IN
Data Science
For more information on postgraduate courses please contact us