Maestría en
Supply Chain Management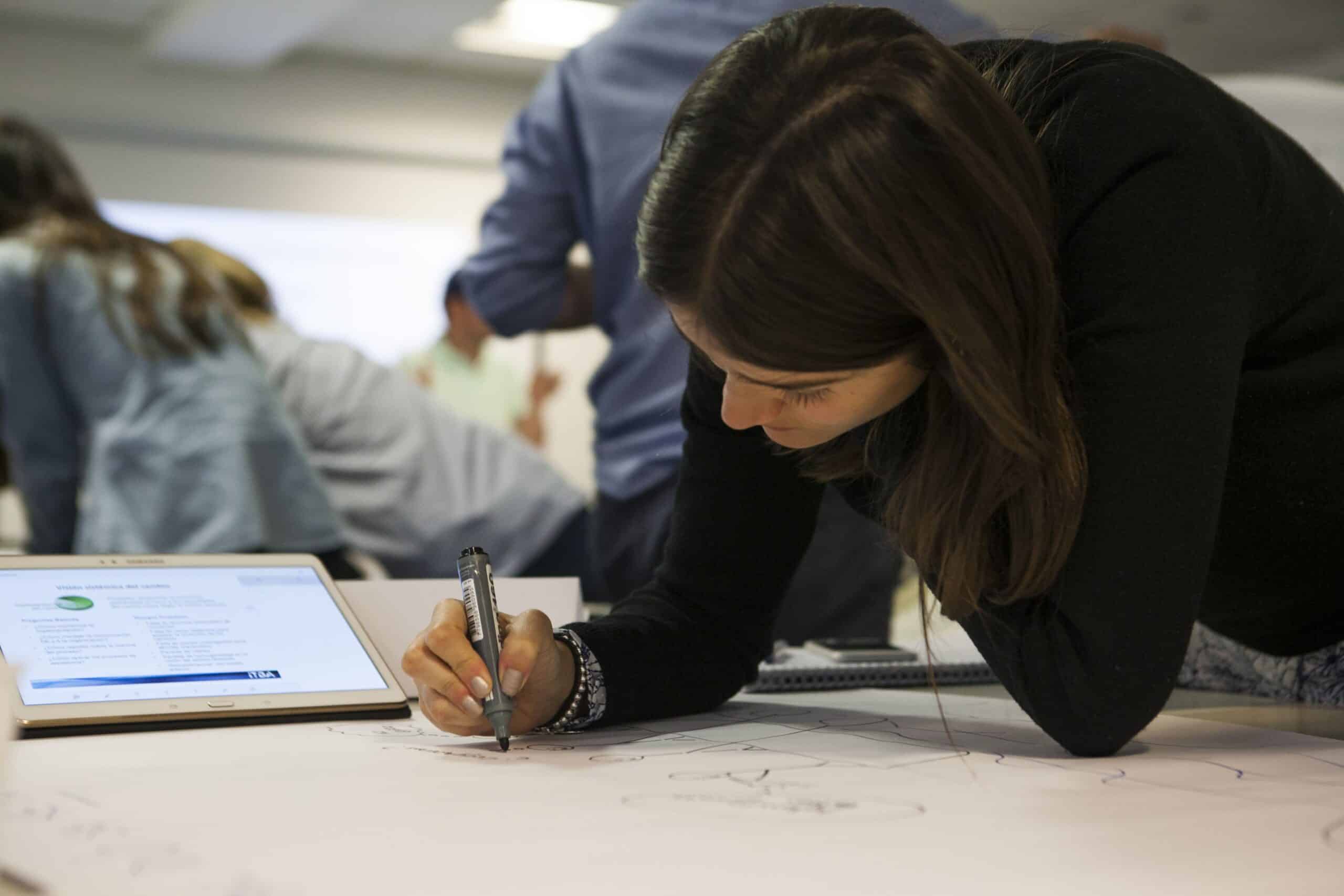 Why choose the Master in Supply Chain Management?
Due to complex logistics systems and the volatility of the markets, we need trained professionals in the global supply chain and project management to evaluate the expansion of a production line, the possible incorporation of new technologies related to production, the feasibility of a project, and its connectivity with the operations in the national and international supply chain.
The Master in Projects and Supply Chain Management provides unique training in the operations related to complex logistics systems and the design of sustainable and innovative solutions based on the available infrastructure, the macroeconomics conditions, and the demand levels.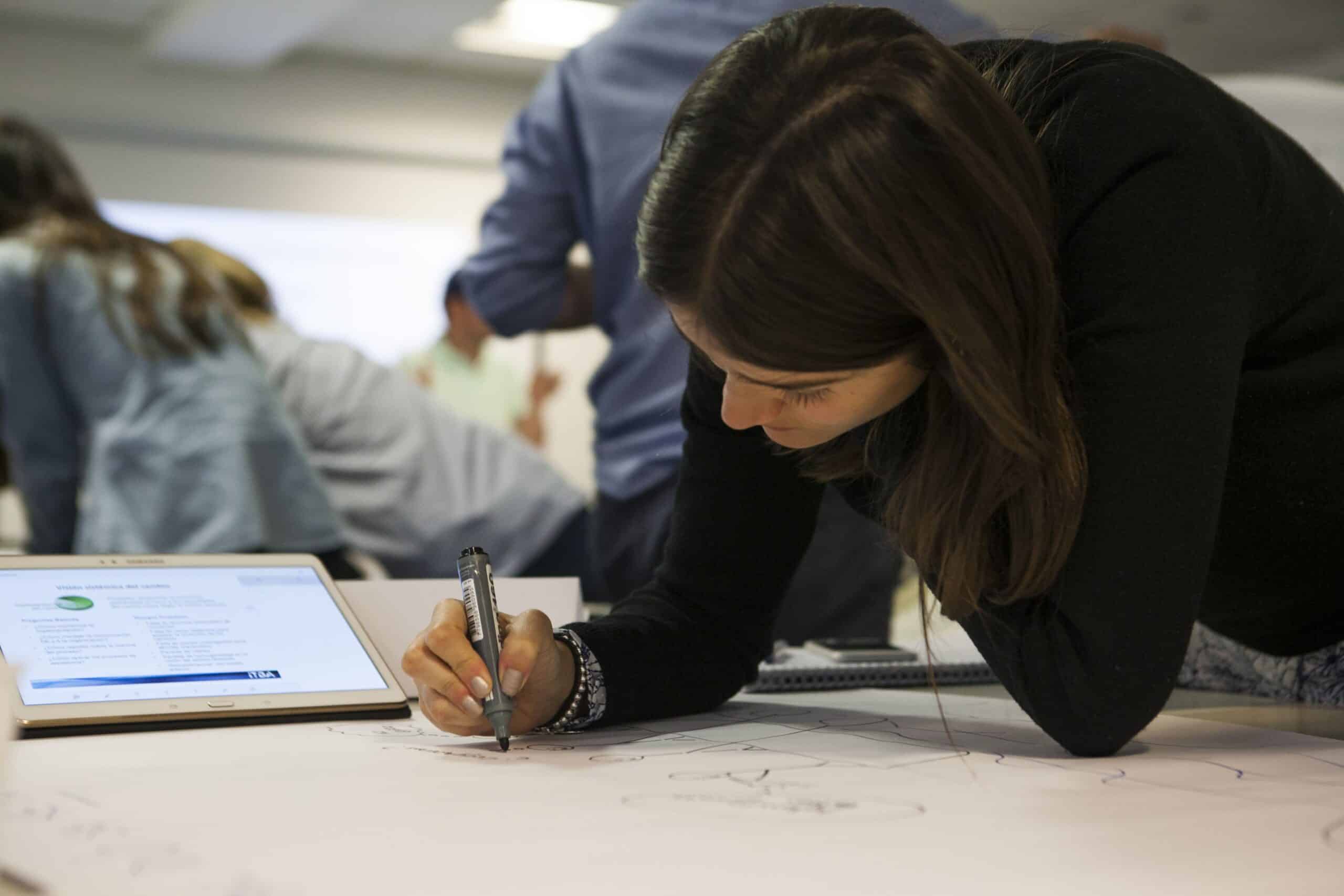 This Master is intended for:
Professionals from different disciplines aspiring to take management and leadership roles in project development in their organizations, during planning, execution, operation, and closing stages, as well as to connect them to the social, economic, and environmental variables.
Project leaders who wish to apply technology, innovation, and management skills in the creation of sustainable competitive advantages.
Those in charge of the design of technology-based new operational models who wish to take part in physical, human, computing, and financial processes with the aim to optimize and align operations strategy to the corporate strategy of an organization.
Modality: Virtual.
The course will be developed with virtual synchronous classes, having a national and regional scope.
Duration: 2 years
Class attendance schedule: Monday and Wednesday from 6:30 p.m. to 10 p.m.
Degree granted:  Maestría en Supply Chain Management (*)
*Official recognition and national validity of the title in process EX-2021-37997534-APN-DAC#CONEAU
Fundamentals of the supply chain and 4.0
Fundamentals of the Supply Chain

Logistic planning

Supply chain design

Supply chain analytics

Supply chain systems and technologies

Supply chain simulation
Global operations
Global project logistics and physical Integration 

Operations Management and Supply

Production planning and control

Transport, Infrastructure, and Maintenance
Management
Integrated Project Management

Risk Management in the Supply Chain

Complex Logistics Systems

Decision-making

Global Strategic Management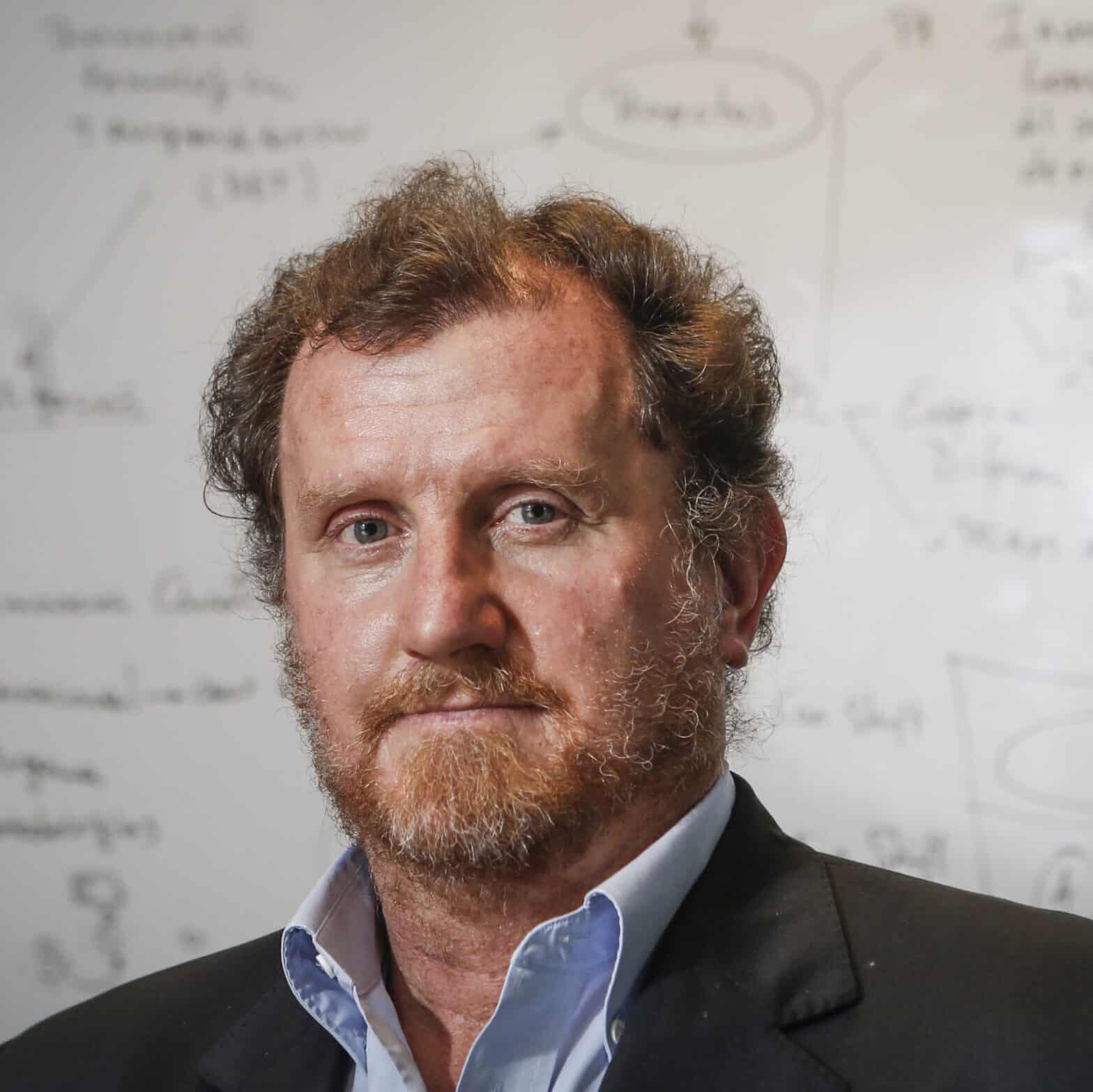 Carlos Arredondo
Ex Director de Proyectos de MIEBACH Logística, Buenos Aires. PhD Supply Chain – IESE, Universidad de Navarra, España. EMBA – IAE, Universidad Austral, Pilar, Buenos Aires. Ing. Electrónico – ITBA, Buenos Aires. Director Especialización en Gestión de Logística Integrada – UCA, Buenos Aires. Profesor UCA / ITBA / AUSTRAL.
Paolo Donizetti
Ex Ejecutivo de Exiros, Coca Cola, Deloitte, Buenos Aires. Director Académico de Data Science para Programas Ejecutivos – ITBA, Buenos Aires. Master en Investigación de Mercado y Data Mining – Universidad de Bologna, Italia. Posgrado en Administración de Proyectos – UCA, Buenos Aires. Lic en Matemáticas – Universita degli Studi di Roma – La Sapienza, Italia. Lic en Economía – UBA, Cum Laude, Buenos .
Alejandro Leiras
Lic Comercializacion y Lic Organizacion Industrial – UADE. Postgrado en Redes Logísticas – ITBA. Postgrado Supply Chain Management – UDESA. Ex Director Carrera en Logística – Universidad de Ezeiza. Director Capacitación de ARLOG. Co-Director Técnico Cámara Empresaria de Operadores Logísticos
Héctor Fleytas
Ex Analista de SEIM – Subsecretaría de Transporte Marítimo y Fluvial. Ex Consultor Antares Naviera S.A.. Profesor Transporte Fluvial, Infraestructura y Vías Navegables – ITBA. Lic. Administración y Economía Naviera – UdMM, Buenos Aires. MSc. Economía y Operaciones Marítimas – (IMO-UN) World Maritime University, Malmoe, Suecia. Diploma on Port Planning and Operations – IPDER Le Havre, France.
Rifat Lelic
Ing Industrial UBA. MBA San Francisco State University. Dr. Administracion UCA. Profesor ITBA / UBA / UCEMA.
Leonardo Mainero
Abogado UBA. Posgrado Derecho Marítimo Instituto de estudios superiores de derecho de la navegación y del mar. Socio Estudio Mohorade, Serravalle, Mainero y Sartancángelo. Profesor de Derecho Comercial Marítimo – ITBA.
Raúl Podetti
Ing. Naval ITBA. Master en Ciencias de la Ingeniería (MSE Construcción Naval) MICHIGAN UNIVERSITY
MBA IAE-Austral. Ex VP Astilleros Río Santiago. Consejo Asesor FINA. Profesor Industria Naval: Organización y Gestión – ITBA.
Cecilia Smoglie
Doctora en Ingeniería Mecánica, Universität Karlsruhe, Alemania.. Postgrado en Ingeniería Nuclear, Universidad de Londres.. Licenciada en Física, Instituto Balseiro. Directora Maestria en Energía y Ambiente ITBA-KIT.
Javier Valladares
Postgrado en Geofisica del Petroleo, UBA. Capitán de Navío (RE) Armada Argentina. Licenciado en Oceanografía Física, ITBA. Licenciado en Sistemas Navales, Instituto Universitario Naval. Miembro de la Academia del Mar.
Dr. en Geografía – USAL. Miembro del Consejo de Regencia del ITBA.
Derek Walker
PhD, RMIT. Maestría en Ciencias de la Construcción, Universidad de Aston en Birmingham. Ex Director del doctorado en Project Management, RMIT University, Melbourne, Australia. Miembro del Instituto Australiano de Directores de Proyectos. Miembro del PMI.
Walter Cannatá
Ing. Aeronáutico – UNLP – UDELAR ( Uruguay ). MBA UADE Business School con intercambio en Harvard Business School, Buenos Aires. Ex Gerente General MSC Industrial Minera del Uruguay, Montevideo. Consultor y Miembro de INLOG – Instituto Logístico del Uruguay. Profesor de posgrados y maestrías en ITBA / UADE. Guest Speaker en UBS, Escuela de Negocios de la Universidad de Barcelona, España. Miembro fundador de la SOCMINUR, Sociedad de Mineros del Uruguay
Daniel Guastadisegno
Maestria en Direccion Comercial – Cum Laude – UADE, Buenos Aires. Postgrado en Estrategia y Marketing en Bebidas y Alimentos – UCA, Buenos Aires. Lic. Comercialización – Universidad Nacional de La Matanza, Buenos Aires. Profesor UADE – ITBA. Director DG Consulting. Gerente Comercial Terlizzi. 
Ricardo Negri
Profesor Universitario y Asesor de Empresas Agroindustriales. Ex Presidente del SENASA (Servicio Nacional de Sanidad y Calidad Agroalimentaria). Ex Secretario de Agricultura, Ganadería y Pesca del Ministerio de Agroindustrial. Ex Responsable de I+D de AACREA.
Francisco Aiello
Lic en Sistemas – ITBA / MBA. ex Miebach Consulting, Buenos Aires. ex Di Capua & Ochner, Buenos Aires. Consultor en Supply Chain IT / Supply Chain Processes. Profesor ITBA / UCA / USAL.
Marcelo Perillo
Doctor en Finanzas, Universidad del CEMA. Magister en Finanzas, Universidad Torcuato Di Tella. Magister en Economía, Universidad del CEMA. Contador Público, Universidad Nacional de La Plata. Programa Ejecutivo en Economía y Finanzas – Universidad del CEMA. Posgrado de Capacitación y Desarrollo Gerencial – Universidad de Belgrano. Profesor UCEMA / ITBA / UDESA / IAEF.
Access other postgraduate courses that might interest you
SPECIALIZATION IN
Data Science
MASTER IN
Strategic and Technological Management
MASTER IN
Sustainable Energy Development
For more information on postgraduate courses please contact us