The Specialization in Electricity Market Management provides theoretical knowledge and technical skills necessary to successfully operate in the global Electricity, Natural Gas and Renewable Energy markets. The graduate program is focused on economic, technological, regulatory and commercial aspects.
Students will learn the necessary academic principles to analyze and propose changes to the regulatory framework from any of the nations with usual regulation for profits or in the process of vertical disintegration, free access and introduction to competition.
Students will acquire the tools necessary to formulate hypothesis and make an economic analysis of investment projects aimed at the Electricity, Natural Gas and Renewable Energy markets. Additionally, students will be able to anticipate the effects of present or future regulation on any country, customer or investor.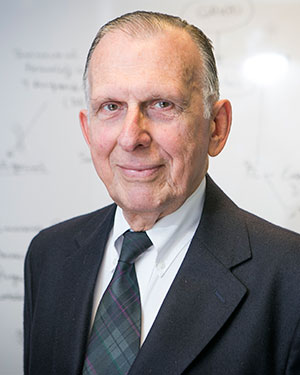 Director
Ing. Ernesto Badaraco
Ingeniero Industrial, Universidad de Buenos Aires. Postgrado en Administración de Negocios I.D.E.A. (P.A.D.E. 1). Programa Planificación de la Energía en EDF,  Francia. Director independiente de la Utility Edesur SA, e integrante de su Comité de Auditoría. Director Ejecutivo de la Fundación Carlos Pellegrini. Integrante del "Instituto de Energía" de la Academia Nacional de Ingeniería. Integrante Comité Ejecutivo del proyecto Matriz Energética 2035, Fundación AVINA. Integrante del Capítulo Argentino del Consejo Mundial de Energía (CACME – WEC). Consultor independiente.
Classes
Duration: 18 months.
Format: Classroom attendance
To facilitate the participation of professionals from all around the country, all classes will be given in an 8-hour day/week.
Venue: 25 de Mayo 444, Ciudad Autónoma de Buenos Aires.
Título que otorga: Especialista en Administración del Mercado Eléctrico
Resolución de Acreditación CONEAU 436/11
Resolución Ministerial Nº 2332/18
Degree: Specialist in Electricity Market Management
Accredited under CONEAU No. 436/11
Ministerial Resolution 2332/18
– International and regional energy scenarios
– Technology of the gas and electricity industries
– Legislation on gas and electricity markets
– Economics and regulation of the wholesale electricity market
– Economics and regulation of gas production and sales
– Comparison of regulatory frameworks for electricity and gas
– Marketing.
– Regulation applicable in the planning and financing of gas and electricity transportation
– Regulation economics
– Corporate finance
– Preparation of business plans and investment assessment
– Workshop on gas and electricity investment assessment
– Microeconomics
– Macroeconomics
– Communication
– Negotiation
– Marketing of Electricity and Gas