We intend to train leaders in socio-economic and cultural changes in line with the integral improvement of the energy chain: energy efficiency, environmental care, energy policy and regulation, management of distributed energy and incorporation of renewable energies into smart grids.
Graduates will be able to link up technical concepts, use modern tools for simulation and design, propose and develop efficient, sustainable and competitive solutions and network with multidisciplinary teams.
The Master in Energy and Environment, jointly taught by ITBA and Karlsruhe Institute of Technology (KIT), is part of the Binational Program to Strengthen Argentinian-German Interuniversity Networks. It is a double degree program with title of "Master in Energy and Environment" awarded by ITBA and "Master in Mechanical Engineering" awarded by KIT.  The Ministry of Education of each country, grant language courses for students and mobility of students and lecturers.
This Master's degree is targeted at engineers interested in energy and environmental issues, such as generation, transportation, distribution, consumption, emission, renewable natural resources, new technologies, regulation and economics.
Classes
Duration: 3 semesters, beginning in August
1st semester: August-November. Engineering Advanced Principles. 15 weeks (18 hours/week). Total: 270 hours.
2nd semester: May-August. Focus on Renewable Energies. 15 weeks (18 hours/week). Total: 270 hours.
3rd semester: August-December. Thesis of interest for the business sector. 15-20 weeks Total: 360 hours.
Format: classes in Spanish from Mondays through Fridays.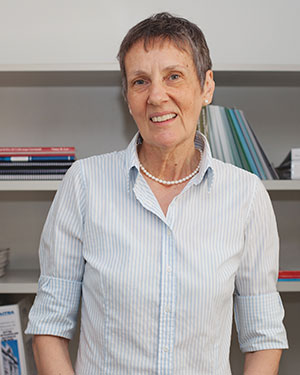 Dr. Ing. Cecilia Smoglie
Directors
Dr. Ing. Cecilia Smoglie
ITBA Mechanical Engineering Department – Ex-Director
Dr. in Mechanical Engineering – University of Karlsruhe
Physicist – Instituto Balseiro
Prof. Dr. Robert Stieglitz
KIT Institute for Fusion and Reactor Technology – Head of Institute
KIT Institute for Applied Thermofluidics, Area Fusion and Reactor Technology – Director
Degree: Master in Energy and Environment
Acreditted under CONEAU 1009/13
Resoluction N° 774/14
It includes leaders from multinational companies. The Council's mission is to list the requirements of the global energy sector, suggest policies leveraging the competitiveness of the degree and promote cooperation with the Argentine-German Association for Science and Technology.
Eng. Jorge Goulú
General Manager IBM Cono Sur
goulu@ar.ibm.com
Lic. Héctor Otheguy
General Manager CEO INVAP S.E.
otheguy@invap.com.ar
Lic. Lenz Claus Wünschmann
President Business Center South America South BASF Argentina S.A.
claus.wuenschmann@basf.com