---
Education
ITBA strengthens its links with society through its extension Programs.
The University expands and disseminates education and knowledge in favor of those who are not its regular students, through the organization of congresses, seminars, lectures, projects, and activities in general, which can be free of charge or offered with discounts and that provide a certificate of completion.
---
Awakening Technological Vocations
ITBA´s School of Engineering and Technology has a wide range of activities that seek to awaken technological vocations among children and young people. The CEDEMEI (Development Center in Methodologies for Engineering Education) develops new teaching methodologies and encourages the training of young people in technology and innovation, through activities such as: robotics workshops (free of charge) or the Argentine Olympiad of Technology. The Department of Electronic Engineering offers activities for summer and winter holidays, where young people (secondary school) can experience the world of robotics and programming.
Technology Week is organized by the Department of Electronic Engineering: it consists of a series of free and interactive workshops that take place during the winter holidays. The activities are aimed at girls and boys from age 6 to 18. During the workshops, the participants experience the world of simple videogame programming, the design of a virtual world (that they can later experience on their own cell phones with virtual reality helmets), and the learning of Arduino and Python, two of the most popular programming languages. In addition, two robotics workshops are developed for girls and boys from age 6 to 9 and from age 9 to 12, one focused on the assembly of robots with movement, and the other on the assembling and programming.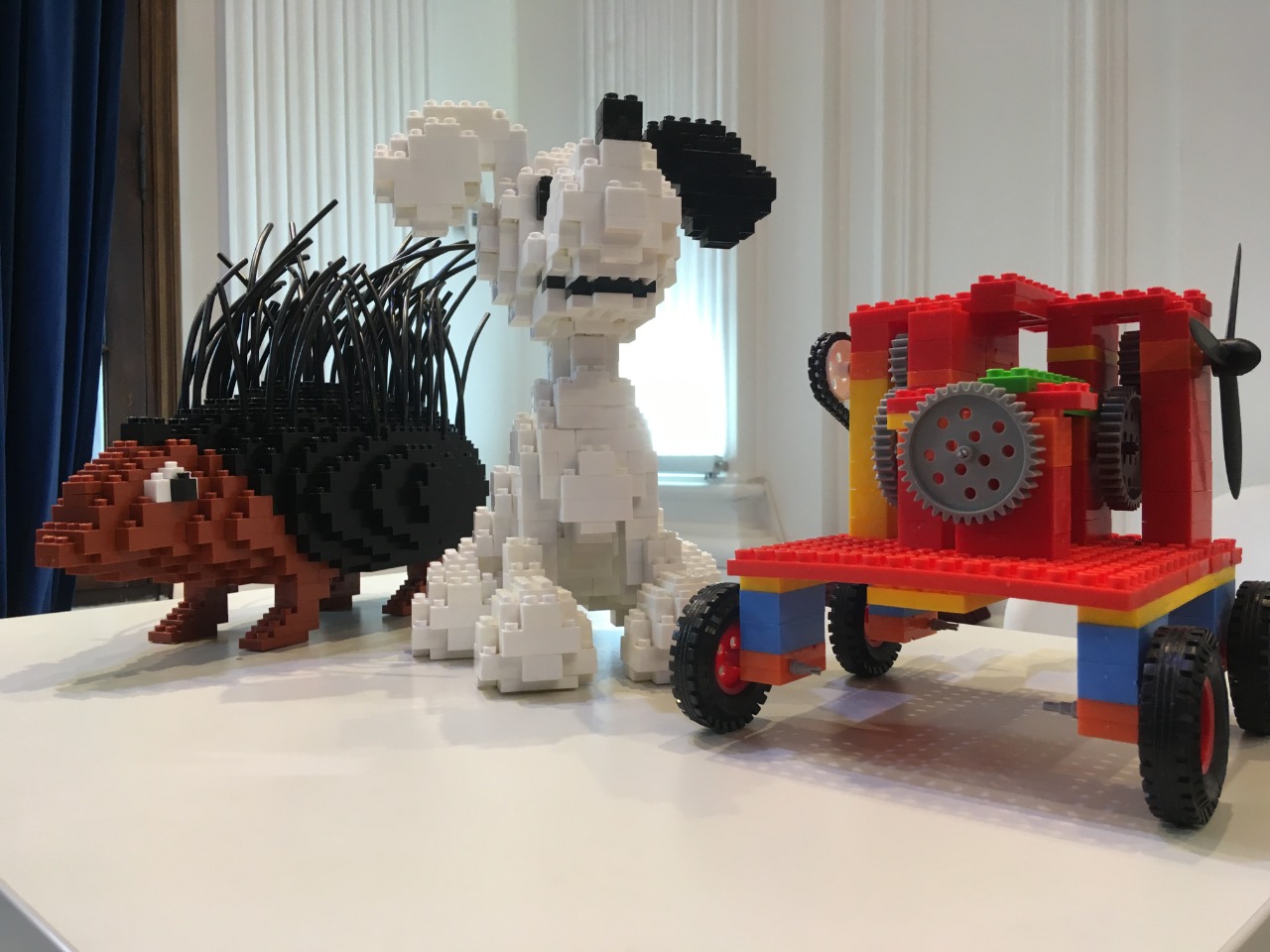 ITBA offers a robotics course for girls and boys from age 8 to 10, which seeks to foster children´s approach to technology in a ludic way and specifically to robotic systems, so they can broaden their options for a possible future in an engineering career.
The 4 day training, has no cost for children, and teaches the first steps of programming and logical thinking through the resolution of ingenious challenges with computers and robots
For more information about the workshop, please contact: robotito@itba.edu.ar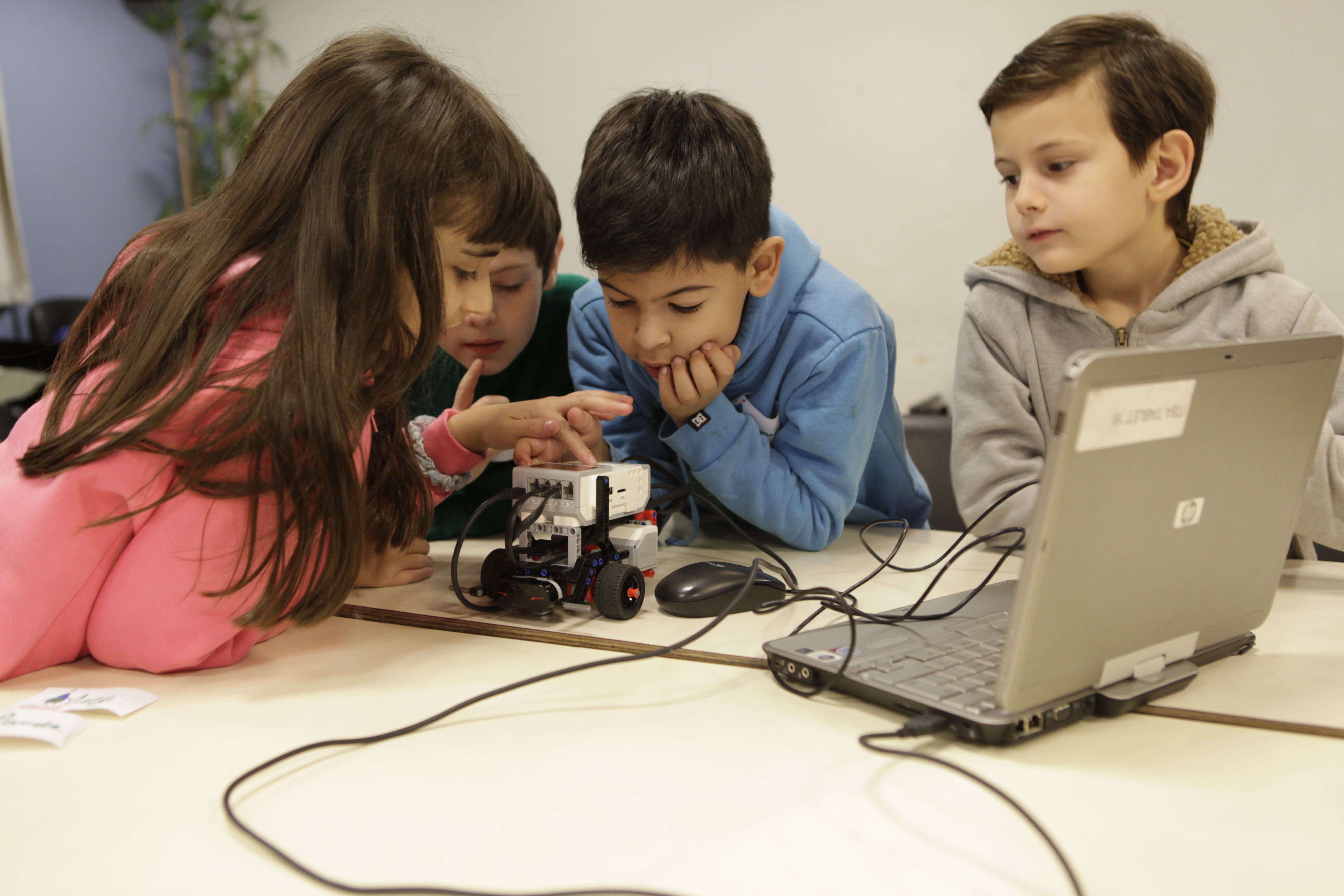 The Argentine Olympiad of Technology (OATec) is an activity that seeks to awaken scientific-technological vocations among young people, through a technological competition. OATec´s aim is to foster young people approach to technology. The themes of the Olympiad refer to the various areas of nanotechnology, mechatronics and biotechnology, among others.
For more information about OATEC you can follow this link.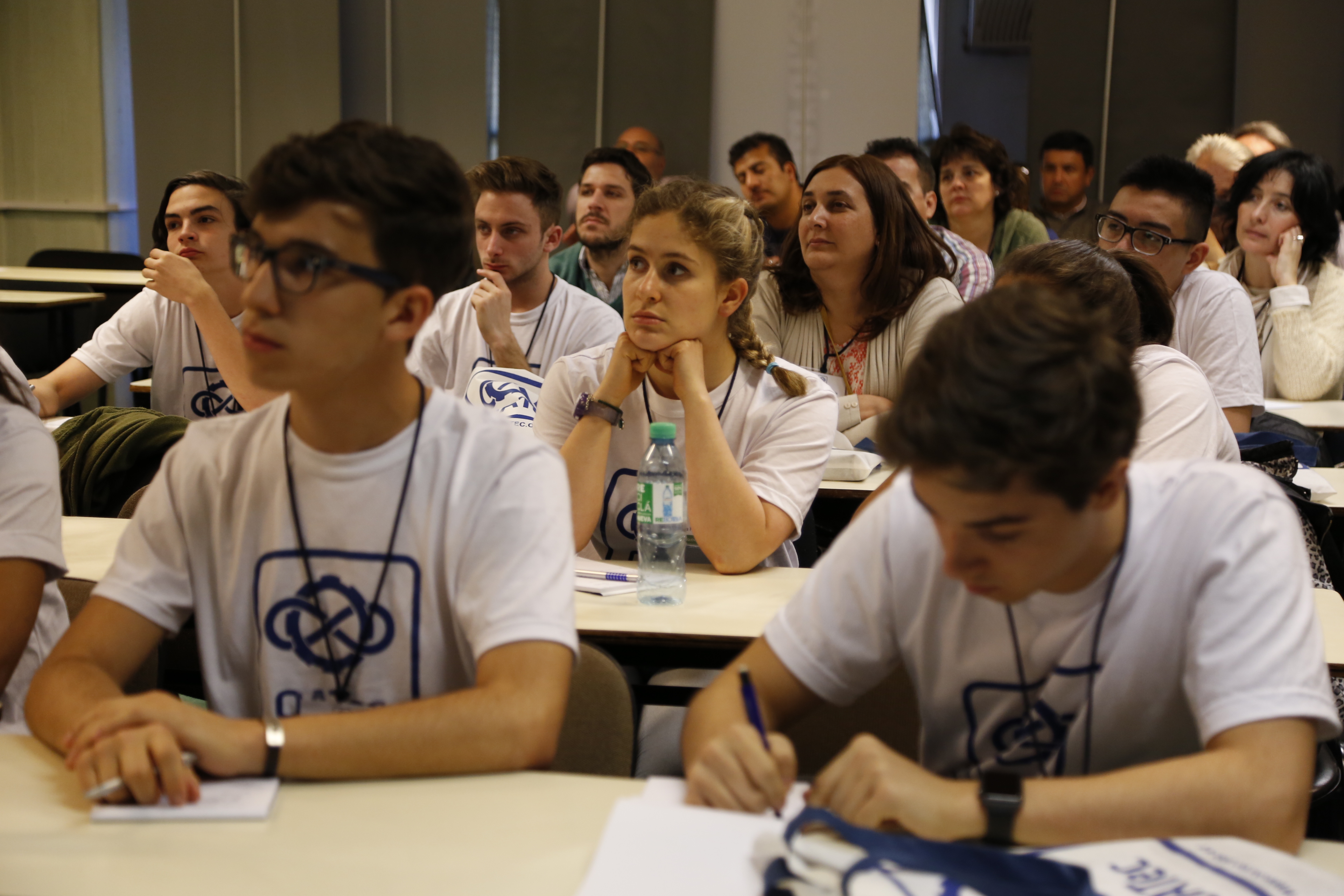 The Department of Electronic Engineering together with the Admissions Department organize a cycle of activities focused on providing basic knowledge about electronics, Arduino programming, and engineering, aimed at young people from age 14 to 17.
The goal is for students to acquire basic knowledge of electronics, programming and engineering to conduct their own experiments. They start with simple programs, such as turning on LEDs, exercising with pushbuttons, collecting sensor data or recognizing errors, until they are able to build circuits. In addition, they will learn the structure of an Arduino program, the different types of signals and how to control them, as well as how to program a robot.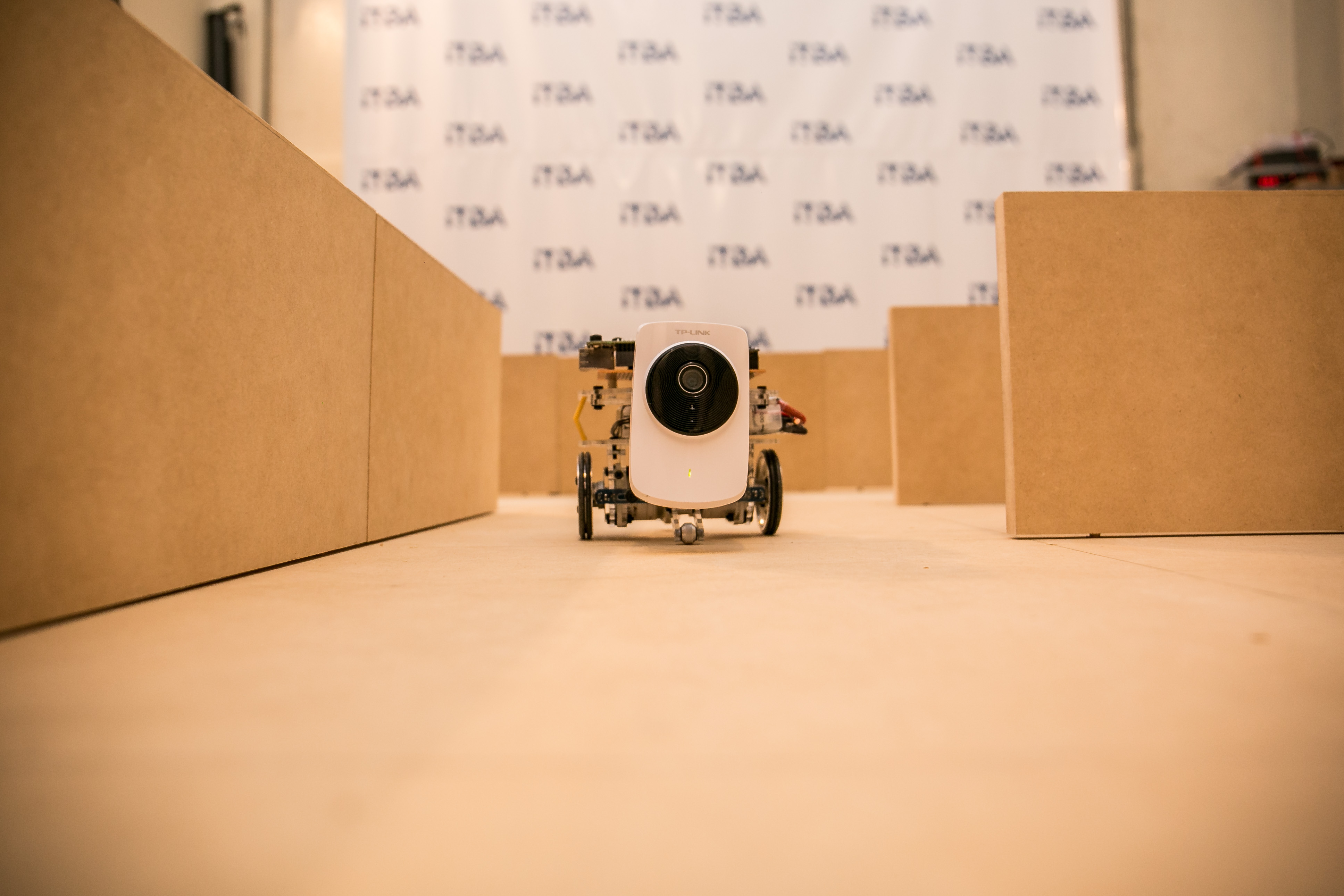 ---
Student Initiatives
ITBA´s student organizations develop educational, cultural, caring and sports activities, aimed primarily at regular students and university graduates. In addition, they carry out actions that go beyond the university walls, which seek to generate social impact and link students to professional networks. Among the initiatives are the ones that represent many of the world's engineering societies. The cases of IEEE, SPE, AREII, EMB, ASME stand out; alternatives that encourage the approach to the working world. Moreover, students created by themselves groups such as: SABF, Plot Club, Tech Treck and Connection. Despite pursuing different objectives, they coincide in the mission of connecting students with society and the workforce through multiple actions at the  national and the international level.
In addition, CEITBA is constituted as the University Student Council. Its mission is to advocate all ITBA students´interests, based on different actions and the organization of activities aimed at the university community.
The University fosters the emergence of student organizations. The activities developed by them guarantee participants human and professional growth.
CEITBA
CEITBA, ITBA´s Student Council, creates an authentic university community by meeting every students´needs, being a channel for their concerns, and representing them in any situation.
At the same time, it contributes to the integral formation of the students, by coordinating complementary activities for them. It organizes workshops, lectures language courses, and sports activities.
SABF
The South American Business Forum is the largest international conference in Latin America organized by and for university students. An annual meeting, based in Buenos Aires, that brings together 100 outstanding university students from around the world to discuss current global issues.
TRAMA
Student organization that seeks to bring the professional world closer to the university and to encourage young people engagement in current affairs. The organization has four clubs open to the student community: Consulting, Finance, Communication and Entrepreneurship. Visit them in
Facebook
SPE/EAGE
The Society of Petroleum Engineers brings together professionals and students from the oil industry. It organizes activities and lectures throughout the year, brings together students from universities across the country, and strengthens their links with companies.
CONEXION
A space for ITBA students, together with faculty and university staff, to channel their commitment with the community. In addition, it promotes the approach of topics of social interest and the realization of solidarity projects. Visit them in
Facebook
IEEE
An organization that seeks the exchange and development of scientific and technological knowledge at ITBA, and generates contacts among its members to foster fellowship, commitment, ethics and intellectual honesty. Visit them in
Facebook
Tech Trek
Tech Trek is a project that seeks to connect with different technological hubs to learn about new work philosophies, emerging technologies and the latest in innovation in the tech world. Moreover, it aims to promote and democratize education among school and university communities of Argentina.
ASME
The student section of the American Society of Mechanical Engineers at ITBA seeks to bring Mechanical Engineering students closer to the industry, by offering lectures by professionals, and industry visits to different companies. Visit them in
Facebook.
AAREII
The Argentine Association of Industrial Engineering Students, and related degrees, is a non-profit civil association, formed by students. By its presence throughout the country, it seeks to integrate Industrial Engineering students through the permanent exchange of information, and the realization of congresses and seminars. Visit them in
Facebook
EMB
The student chapter of the Society of Engineering in Medicine and Biology (EMBS) seeks to show the entire ITBA community the progress and developments in Bioengineering. The chapter organizes activities with keynote speakers in areas related to medicine and engineering.
TURING
Created within the University, it is a student association that brings together Software Engineering ITBA students. Its main objective is to complement what students learn in class with lectures, workshops and competitions, which seek to foster and strengthen the bond between students of different undergraduate programs.
Aiche
It is the student chapter of the international professional organization for chemical engineers. Its objective is to promote interest in chemical engineering through activities and events, inside and outside the University.
Contact: aiche@itba.edu.ar